Elevate Managers into Exceptional Coaches
Betterworks transforms your managers into guides, coaches, communicators, and cultural ambassadors who motivate and inspire teams to achieve their best performance and advance both personally and professionally.
Equip managers with essential metrics and insights to understand their teams better, from assessing individual growth potential to aligning team goals with company objectives. Betterworks drives career development, connecting performance with skill-building by seamlessly integrating with top learning management systems like LinkedIn Learning and Udemy. Employees connect their learning progress to measurable performance goals, while managers gain real-time visibility into their team's development to transform development into a transparent and measurable journey.
Empower managers to cultivate a culture rooted in feedback and trust. Our intelligent feedback assistant guarantees consistent, constructive, unbiased, and respectful feedback between managers and employees. Feedback and recognition are most powerful when given quickly—and Betterworks integration with all productivity applications ensures that responses reach employees precisely when and where they matter most. With access to continuous, real-time insights into employee engagement, managers will discover new ways to elevate their team's experience.
Give your managers the practical resources to excel as coaches. Templates for performance evaluations and employee conversations encourage the consistent application of best practices. Help managers and employees conduct purposeful 1:1s that drive goal achievement with collaborative meeting agendas, decision tracking, and action items. Leverage Betterworks AI technology to ensure employees set clear, measurable objectives.
Simplify the complex task of managing teams by giving managers the time, confidence, and team insights to become exceptional leaders. The Betterworks platform ensures that employees are setting clear, actionable goals aligned with team and organizational goals and delivers metrics to help managers understand team performance and potential. It also promotes fairness by simplifying and standardizing performance evaluation and calibration processes for every employee.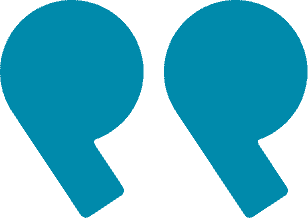 Betterworks gave us a mechanism for managers and employees to have regular check-in conversations to provide feedback, check in on progress on goals and priorities, and simply connect as humans. We use Betterworks to help improve clarity and alignment, build a culture of feedback and growth, and drive better engagement.
Sabrina Park, Sr. Director, Global Talent Management, Rivian
You might be interested in checking out these additional resources
Ready to Unlock Your Team's True Potential?