Modern Performance Management
The proven solution HR professionals rely on for increasing employee engagement, manager efficiency, and business impact.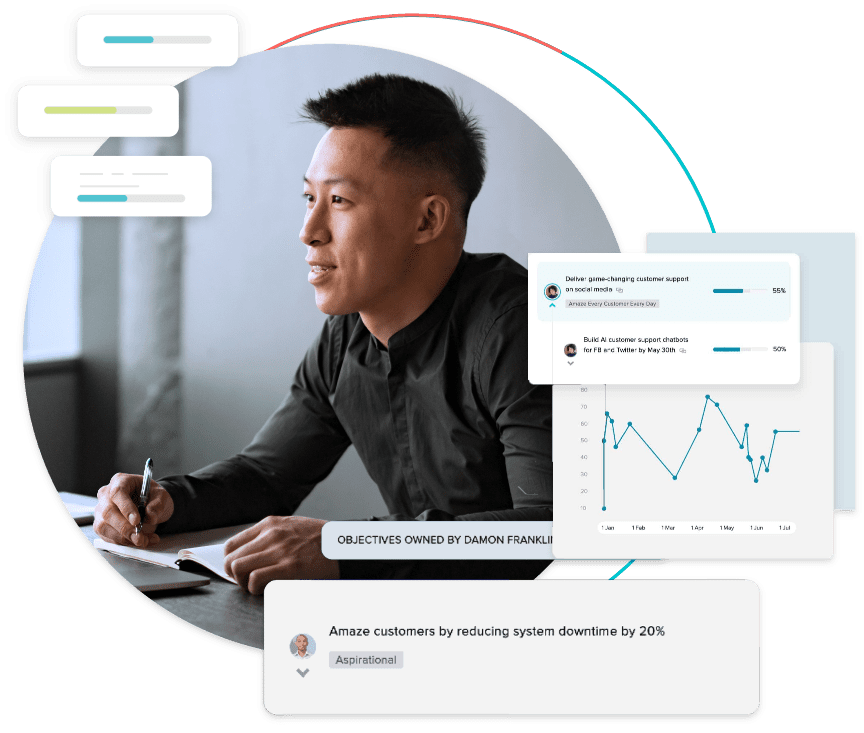 Discover how we uniquely help you unlock exceptional individual and organizational performance.
A consumer-grade, employee-centric performance management system that makes the experience of work more rewarding.
Data sharing and process integrations between all of our modules provide deep context and a 360-degree view for data-driven performance actions.
Fully integrated into the way your employees work, making performance management a daily habit.
Adapts and scales to your dynamic workforce, complies with local and international regulations, integrates with existing and future investments, and keeps your data safe.
Betterworks On-Demand Product Demo
A Modern Performance Management Solution Your Employees Will Love
People-Centric Experiences
Enable connection, growth, and accomplishment.
Grow high-performing teams.
Establish data-driven talent programs.
Customer Success With Betterworks
Designed With Enterprise Needs in Mind
Easily connect your tech stack to Betterworks using our extensive library of apps, integrations, and APIs.
Flexible and Configurable
Support bespoke processes with fully configurable templates and in-product guides.
Achieve your objectives with comprehensive, purpose-fit guidance and support from our team of experts.
Ensure the safety and security of your company's data while adhering to global, regional, and industry regulations.
Other Betterworks Solutions
Discover our other connected solutions that help you build high-performing teams.
Create a culture of continuous learning and development through structured check-ins for goal setting, growth-focused coaching, two-way feedback, career discussions, and performance reviews.
Make employees feel set up for success with goal-focused, real-time feedback and inspire them to keep doing their best work through ongoing recognition.
Evaluate employees fairly by providing data-driven insight into employee performance, reducing bias, and identifying opportunities to groom talent.
Align your entire workforce around your organization's top strategic priorities and drive cross-functional collaboration through transparent goal setting and tracking.
Build trust by collecting honest feedback from your employees and develop prescriptive action plans that improve their experience.
Ready to Unlock Your Team's True Potential?