Join us as we transform performance management together
We're on a mission to help HR leaders make work better
The world's most dynamic enterprises rely on Betterworks to accelerate growth by supporting transparent goal-setting, enabling continuous performance, and learning from employee insights.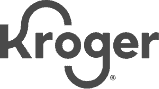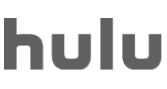 At Betterworks, we believe that the workforce has fundamentally changed, but companies are struggling to keep pace — and we're passionate about helping dedicated HR leaders change that. In 2013, we introduced the first version of our platform — our SaaS goal-setting solution for the modern enterprise. We knew our approach had the power to scale businesses and drive massive growth by helping individuals and teams align their work to their company's most important objectives. But it was our years of working with some of the world's most complex organizations that showed us just how broken traditional performance management was — and reinforced our belief that it wasn't the practice of setting goals alone that drove results. Conversations were essential to goal achievement, and we saw how the strongest manager and employee relationships led to not only the deepest engagement but the best outcomes. It was the culture of trust, visibility, and connection (or lack thereof) that made all the difference in how these businesses performed.
We evolved our solution, informed by organizational psychology and experience partnering with companies like Colgate-Palmolive, Intuit, and Vertiv. Today, Betterworks encompasses the practices that not only drive outcomes and performance, but help people feel connected to their work, their company, their managers, and their colleagues — something we call performance enablement. 
We've integrated conversations and check-ins, feedback, recognition, and employee engagement surveys, all in the flow of work, to help innovative leaders cultivate a strong, collaborative culture where employees feel respected, trusted, and empowered to do their best work. We believe that HR leaders have the power to not only impact the employee experience but drive business results through employee experience — because when work is better for people, companies thrive.
2,103,884 Goals Completed in Betterworks
Avg. of 84,000 Updates Made Per Week in Betterworks
1,227,437 Conversations Formulated in Betterworks
Doug Dennerline
CEO and Chairman
Andrea Lagan
Chief Operating Officer
Jamie Aitken
VP, HR Transformation

Arnaud Grunwald
Chief Product Officer

Cheryl Porro
SVP, Engineering

John Schneider
Chief Marketing Officer

Shep Maher
Chief Revenue Officer
John Doerr
Board of Directors

Amy Cappellanti-Wolf
Board of Directors
Jason Green
Board of Directors
Bruce Felt
Board of Directors
Bing Gordon
Board Observer

Corporate Address
101 Jefferson Drive, 1st floor,
Menlo Park, CA 94025
99 Madison Avenue, 3rd floor,
New York, NY 10016