Join our global network of experts on implementing OKRs and continuous performance management systems.
Betterworks partners with a select group of technology providers and consultants that share our passion and commitment to closing the loop between people, strategy and results.
Trusaic is on a mission to create a better working world for all. Through industry leading workplace equity, HR, and compliance technology, Trusaic is committed to advancing social good in the workplace by solving HR's most complex challenges across people, data, and compliance. Trusaic helps thousands of global organizations achieve pay equity, foster a more diverse and inclusive workforce, assist economically disadvantaged individuals with finding work, and ensure employee access to affordable healthcare.
HRSoft is an industry-leading, purpose built platform for compensation lifecycle management, and brings the power and business impact of digital transformation to the least automated process in HR.
The Betterworks and Docebo partnership allows Betterworks customers to learn about OKR concepts and tips on how to use the software from within the integrated LMS.
The Udemy and Betterworks partnership enables customers to link learning and skill development content to business outcomes and automatically track progress in relevant goals and OKRs.
The Betterworks Engage and Beekeeper partnership allows customers to create highly-customizable employee surveys, use analytics for better data-driven decisions, and distribute surveys without email addresses via Beekeeper.
Amplify the business impact of your software solutions by integrating with the industry's most powerful, intuitive performance management platform.
Pm2 is a global OKR specialist consulting firm, providing a mix of consultative, facilitative and coaching support with a proven track-record of skills-transfer and customer success. Their clients range from Google to hundreds of hyper-growth digital startups.
Optko is a digital consultancy focused on Sales & Marketing and Workforce Optimization. Optko optimizes existing processes and business operations to improve the bottom line.
Acornpark is a German boutique consulting and training firm offering bespoke services in the area of OKR, leadership, and change, both in classic on-site and in web-based formats.

OneValley is a global entrepreneurship platform for individuals, startups, and corporations seeking innovation and accelerated growth.
ON-RIVER is an independent, woman owned consulting firm, bringing an expertise in translating an organization's strategic objectives into actionable value-creating priorities and plans.
Black Box Consulting is a Talent Management firm with a full-suite of process, technology and organizational consulting offerings. Black Box helps companies large and small maximize the business return of their Talent Management functions.
Based in the UK, There Be Giants help clients interpret the practices and principles of OKRs and embed them in the most impactful way for their business.
People Stretch Solutions is a Washington, DC based management consulting firm with an expertise in OKR strategy, C-level advisory and business development effectiveness.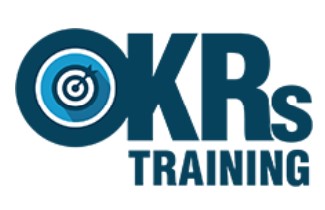 OKRsTraining.com was created to address the overwhelming demand for OKRs support caused by the release of Paul's 2016 book, Objectives & Key Results, Driving Focus, Alignment, and Engagement with OKRs.
OKR International is a leading consulting & research company offering OKR implementation consulting, coaching, training and OKR Certification, in addition to business performance, strategy, executive coaching, change management, human resource management, organization culture transformation and leadership development.
Solve complex business problems by creating simple practical solutions that drive operational improvement.
Help organizations clarify their goals and build strategic alignment, so they can generate measurable value and impact using OKRs.
Interested in learning more about partnering with Betterworks?
Simply fill out the form and someone will be in touch shortly