Connect the performance of your people with the performance of your business
For UKG Pro customers, complementing their HCM system with Betterworks is the first step to a truly successful HCM transformation journey that puts employee experience at the center.
Betterworks gives UKG Pro customers the opportunity to empower employees to do their best work through a continuous approach to performance that they embrace.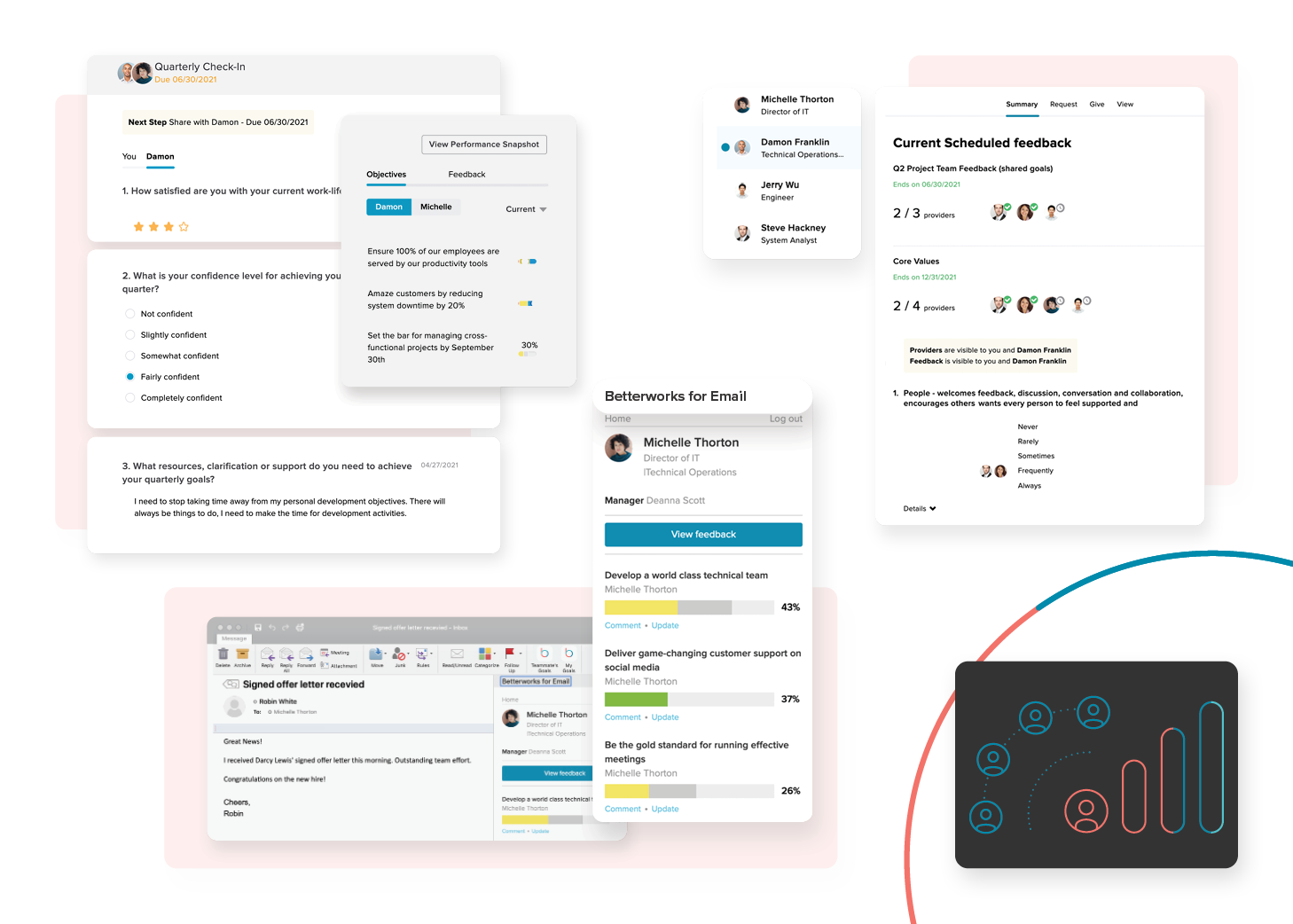 The API-based integration between UKG and Betterworks keeps Betterworks organizational data in sync with the company's HCM user data in UKG Pro, so any changes to users, like new hires or adjustments to reporting structures, are updated instantly in the Betterworks platform.
Companies can rest easy knowing their employee information in Betterworks is 100% accurate, all the time.
Eliminate manual administration of employee records in Betterworks
Automatically create and remove user accounts when you onboard and offboard employees. Ensure no duplicate employee records are created. Update reporting structure in Betterworks to mirror the UKG Pro org chart.
Synchronize custom attributes
Sync custom attributes from UKG Pro to Betterworks
Update HRIS with employee performance data
Outbound integration for data such as ratings and reviews to be synced from Betterworks into UKG Pro to be used for making compensation decisions and talent assessments
Read more about how to set up the integration here.